---

LYRICS

---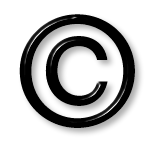 2003-2004 infused music
ALL ORIGINAL MATERIAL IS SUBJECT TO
COPYRIGHT LAWS
of the United States and other countries.
THESE LYRICS ARE POSTED HERE FOR PERSONAL VIEWING ONLY
AND MAY NOT BE USED FOR ANY OTHER PURPOSE WITHOUT
THE EXPLICIT WRITTEN CONSENT OF THE COMPOSERS.
CONTACT AT infusedmusic@yahoo.com

---
WHO STOLE THE SUN
by
SHAWN HUSS

1. Oh he was there
And didn't think to share
What was he to say?
They wouldn't believe him anyway

2. Oh he was right
Why'd they have to put up a fight
What were they to do?
Why couldn't they just handle the truth?

Chorus: Its not the man who holds the gun
Time and time they'll tell you you're the one
Its not the man who kills it's
the one who says he never will
I'm not the one who stole the sun

---
CLICK HERE
TO RETURN