---

LYRICS

---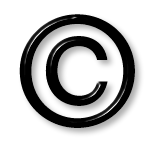 2003-2004 infused music
ALL ORIGINAL MATERIAL IS SUBJECT TO
COPYRIGHT LAWS
of the United States and other countries.
THESE LYRICS ARE POSTED HERE FOR PERSONAL VIEWING ONLY
AND MAY NOT BE USED FOR ANY OTHER PURPOSE WITHOUT
THE EXPLICIT WRITTEN CONSENT OF THE COMPOSERS.
CONTACT AT infusedmusic@yahoo.com

---
TOMORROW
by
ROD SKELLEY

1. I'm farther away, from a brighter day
But what can I say - we make decisions
Did you ever feel, that feeling so real
That's so hard to conceal -
I guess it doesn't matter
2. The meaning fades, the dreams go away
A hollow shell remains -
but after all there's no tomorrow
We can deny, we can improvise
Or compromise - but it's only a matter of time
3. The light is dim, the air is thin
The night is filled with sin - fantasy is escape
That's all I can take, I'm about to break
There's too much at stake -
My life had just begun
now it seems over. . . . . .
Chorus : Will tomorrow ever shine
Can tomorrow ever be more than just in my mind

---
CLICK HERE
TO RETURN