---

LYRICS

---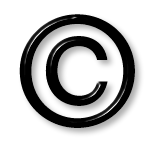 2003-2004 infused music
ALL ORIGINAL MATERIAL IS SUBJECT TO
COPYRIGHT LAWS
of the United States and other countries.
THESE LYRICS ARE POSTED HERE FOR PERSONAL VIEWING ONLY
AND MAY NOT BE USED FOR ANY OTHER PURPOSE WITHOUT
THE EXPLICIT WRITTEN CONSENT OF THE COMPOSERS.
CONTACT AT infusedmusic@yahoo.com

---
SILENCE OF THE RAIN
(infused blues)
by
ROD SKELLEY
DOWNLOAD MP3 CLICK HERE

Watching the TV in the night
The silence of the rain dims the light
Can we understand the children's hearts?
The purity drawn apart

2. Falling my way in and out of love
Kiss and touch come to shove
Can we understand the silent rain
The sharpened tongue the games of blame

3. In the city the streets are full
Of empty lives short and cruel
Can we understand our situation
When ignorance is our infatuation

Chorus: Finding solace in my devotion
To finding meaning in no solution
...No Solution

---
CLICK HERE
TO RETURN