---

LYRICS

---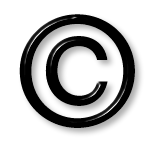 2003-2004 infused music
ALL ORIGINAL MATERIAL IS SUBJECT TO
COPYRIGHT LAWS
of the United States and other countries.
THESE LYRICS ARE POSTED HERE FOR PERSONAL VIEWING ONLY
AND MAY NOT BE USED FOR ANY OTHER PURPOSE WITHOUT
THE EXPLICIT WRITTEN CONSENT OF THE COMPOSERS.
CONTACT AT infusedmusic@yahoo.com

---
MANIPULATE TIME
by
ED LONGO
Universal forces' reaction,
absolutes of abstraction.
Good will countered for a fraction,
you're party to the transaction.
Backlash straight back in your face,
knocks you down to a lower place.
Antagonistic your reaction,
just wont get any satisfaction.
*chours
empathy wont save this time.
reality to consious mind,
is all that will clear this crime,
take my hand and we'll climb
manipulate time.
Mind set now, you just can't win,
surrendering is your mortal sin.
Lay face down, scream at the rug,
bury yourself in the hole you've dug.
Spiral down out of control,
if you don't get it now you're a fucking fool.
Perpetuate pathetic existence,
don't take me down ,
keep your distance.
*chours
---
CLICK HERE
TO RETURN