---

LYRICS

---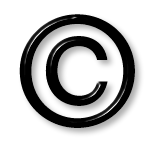 2003-2004 infused music
ALL ORIGINAL MATERIAL IS SUBJECT TO
COPYRIGHT LAWS
of the United States and other countries.
THESE LYRICS ARE POSTED HERE FOR PERSONAL VIEWING ONLY
AND MAY NOT BE USED FOR ANY OTHER PURPOSE WITHOUT
THE EXPLICIT WRITTEN CONSENT OF THE COMPOSERS.
CONTACT AT infusedmusic@yahoo.com

---

I KNOW
by
ROD SKELLEY


1. People try to tell me, that they've seen the light.

Truth has been revealed to them, they're in the right.

People try to tell me, them others are bad,

to try to stay away from them. It's so sad.

2. I'm not saying that there's no answers,
I know there must be.

All I'm really saying is that its not plain to see.

Black and white shade easily into gray.

Things are what they are no matter what you say.

3. Orthodoxy to me has no appeal.

We must find our way personally.
One can't defined what's real.

Introspection, a viable option, but its limited

to what we can sense and imagine,
let your mind explore.

Open the closed door.

4. I feel there is hope in the mysterious unknown,

hidden truths hidden feelings, the discovery of love.

The ultimate of questions awaits our
expanding minds.

At the end of our long journey creation may we find.

Chorus: I know, that all I know is I don't really know,

I see that all I see is I can't really see,

I feel that I feel that there's nothing to really feel,

No truth, no truth, nothing is what it seems,
nothing is what it seems.
---